Please click on the various tabs below, to find more information.
BOSCHENDAL
Boschendal
Since 1685, Boschendal Farm in the Cape Winelands near Franschhoek has become world-famous for its food, wine, farm produce and generous country hospitality. Boschendal is also at the forefront of regenerative and farming for future practices. The nearly 2000 hectare working farm supplies us with premium quality pluots, plums and nectarines and is also famous for its cherry plum orchards.
Boschendal's commitment to regenerating and reinforcing natural resources and rhythms fosters healthier ecosystems and remarkable quality fruit.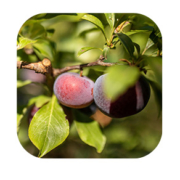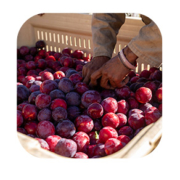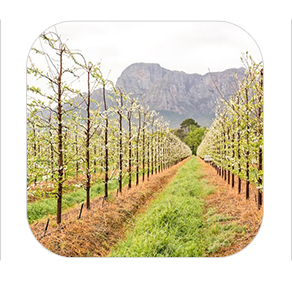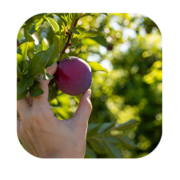 ELANDSRIVIER
Elandsrivier
Elandsrivier farm started in 1969. It's a third-generation family farm situated in the picturesque Prince Alfred Hamlet surrounded by beautiful mountains close to Ceres. This working farm of 140Ha produces peaches, nectarines, apples, pears and apricots.
Traditionally, they've been known for apricots and the drying of apricots, but Elandsrivier developed new and only better nectarine orchards in the last decade. Elandsrivier farm receives its water from Ceres Koekedou dam and Rooikloof irrigation schemes. Elandsrivier farm also forms part of the ERB group.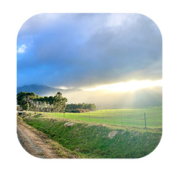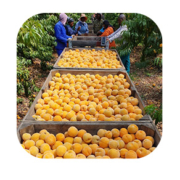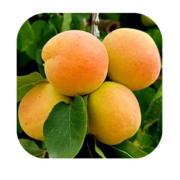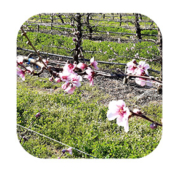 MON DON ESTATE
Mon Don Estate
Mon Don Estate is situated in beautiful Robertson and produces peaches, nectarines, plums and pluots. It is also home to our packhouse and the facility adheres to stringent quality specifications.
They develop trail blocks of the newest stone fruit varieties here,  which is part of Icon's strategy to supply our growers with the latest developments. Mon Don forms part of the ERB group.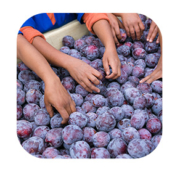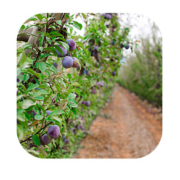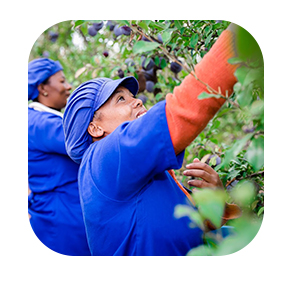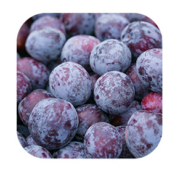 LOFPOORT
Lofpoort
Lofpoort, situated in Ladismith, has many novel varieties of plums, apricots, and the acclaimed variety Flavor King. It is also home to one of three main trial blocks for our sister company, The Custom Plum Company.
The dry summers and cold winters in the Karoo area ensures fantastic sugar content.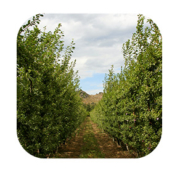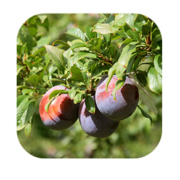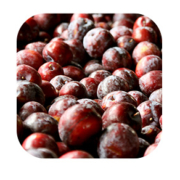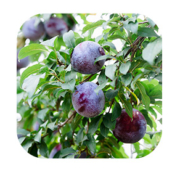 THEMBELITSHA
Thembelitsha
Thembelitsha Farming started in 2017. This beautiful transformation story has eleven stakeholders from the Nduli/Ceres community. Elandsrivier farm owns 49% and Nduli/Ceres community farmers 51%.
Thembelitsha means "new hope" in Xhosa, where like-minded individuals came together, everyone with the same love and passion for agriculture. The farm produces garlic, onions and peaches. It also forms part of the ERB group. and the project is part of the PALS setup.
Facebook | Directions | Full Story Page 1 | Full Story Page 2
For investment opportunities and to become part of this amazing story, please contact Stefan du Plessis: stefan@erboer.co.za.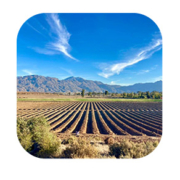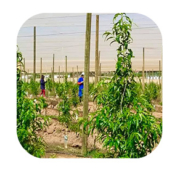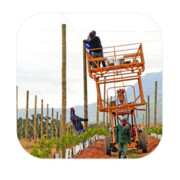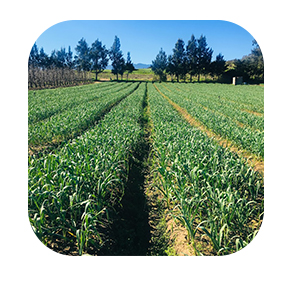 LA RHONE AGRI
La Rhone Agri
La Rhone is situated in the picturesque and historical district of Tulbagh in the Western Cape, about 120km from Cape Town. Initially, Le Rhone was one of the first nine farms given out as loan farms to the first settlers who started farming in the "The Land of Waveren" in the early 1700s.
Today La Rhone produces peaches, nectarines and plums. It is also the home to pedigree Limousin herds.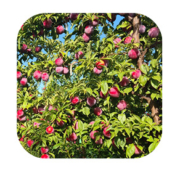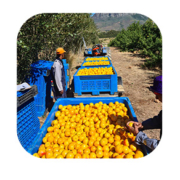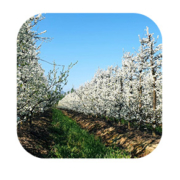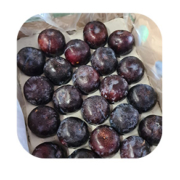 SPREIERFONTEIN FARM
Spreierfontein farm
Spreierfontein farm is in Kammanassie also close to Uniondale in the Little Karoo. Kammanassie is known for the beautiful Kammanassie mountains and Kammanassie Nature Reserve. Gerrit and Liana Le Roux have been the proud owners of Spreierfontein since 1998 and converted the primarily empty land into a highly productive farm with a packhouse and cold rooms.
The farm produces plums, nectarines, yellow peaches, apples and also angoras and cows. In addition, they developed 70ha of plum orchards, of which they supply 60ha to Icon Fruit. Spreierfontein's neighbouring farm is Kommandantsdrift and is owned by Meyer Le Roux, Gerrit's brother.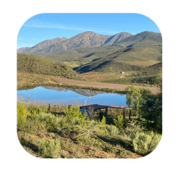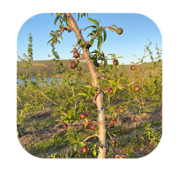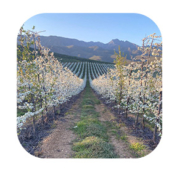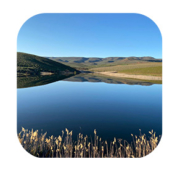 KOMMANDANTSDRIFT
Kommandantsdrift
Kommandantsdrift lays in the beautiful Kammanassie valley, near Uniondale and Oudtshoorn.  Meyer Le Roux is a third-generation farmer on Kommandandsdrift. When Meyer, and his wife Petro, took over in 1992 from his father, they converted this ostrich farm into an export fruit farm with a cool store and packhouse.
Along with the latest addition, Saffraanrivier, they produce apricots, nectarines, peaches, plums, figs and pomegranates. The farms also have livestock, sheep, cattle, angoras and Carrot Seed.
Kommandantsdrift is also proud to host a local primary school on the farm, being one example of how the farming community in the area plough back into the local community as a whole.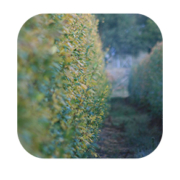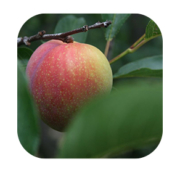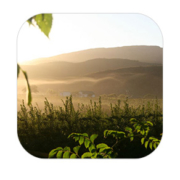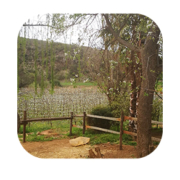 KLIPBERG AGRI
Klipberg Agri
Situated not far from the most southern tip of the African Continent, near the small village McGregor, you will find Klipberg Agri. Quality is the key differentiator of our unique proposition and we make every effort to deliver quality consistently above expectations.
We believe consolidation and brand building are the route for long term sustainability. Therefore, we make every effort to farm sustainably in terms of soil and water management. By planting stone fruit varieties from top breeding programmes around the globe, we strive to deliver what the consumer demand.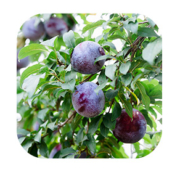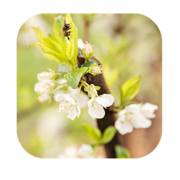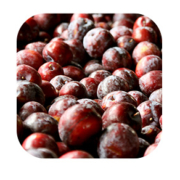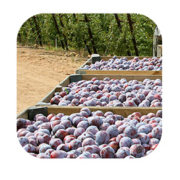 BRUINTJIESRIVIER FARM
Bruintjiesrivier farm
Bruintjiesrivier farm is a fifth-generation family farm. The name comes from the Bruintjiesriver, which runs through the farm. Emelius and Lohan Marais run the farm along with their father. Situated in charming Bonnievale, the town is about 64 km from Worcester in the Breede River Valley.
Bonnievale, surrounded by the Langeberg and Riversonderend Mountains, is a tourist attraction renowned for its artisan's cheeses and wines.
Bonnievale is an excellent area for stone fruit and this is why Bruintjiesrivier Farm focuses on new plum cultivars. The farm also contains vineyards and produces nectarines, export butternuts and Hokkaido pumpkins.